Hiring a trusted residential painter means better quality, longer-lasting, seamless painting, but with so many residential painters out there, it can be hard to choose one that's both affordable and reliable. Choosing the right partner to work with on your residential painting project doesn't have to be a challenge and is worth the outcome. Here are some tips for finding expert customer service and quality painting from the professionals.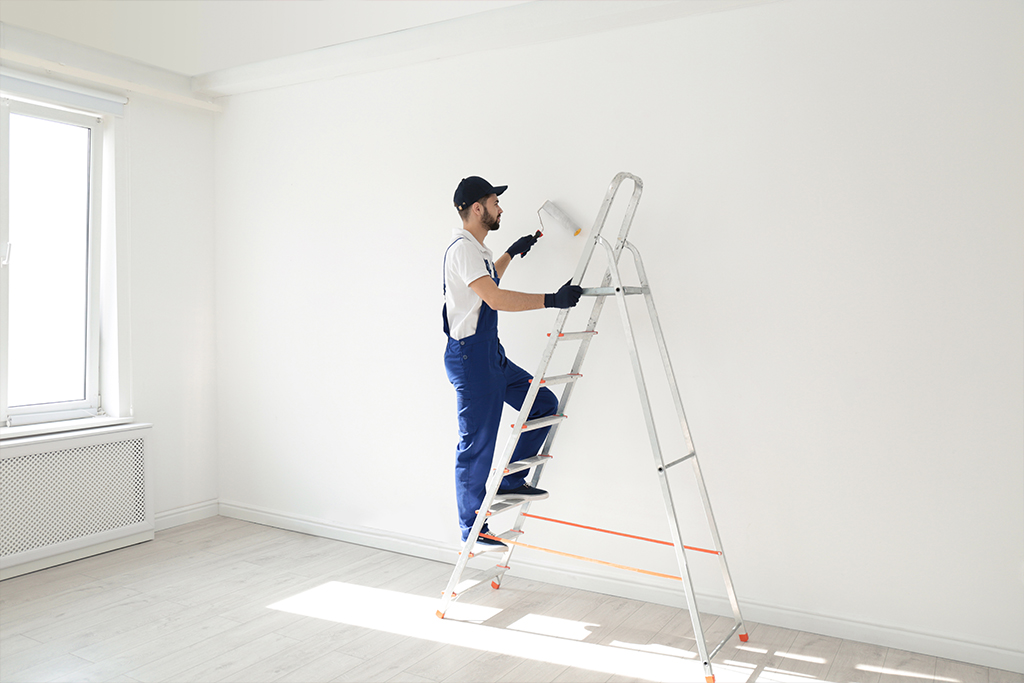 Look for a painter who thrives on open communication
Good communication from your painter is a tell-tale sign of excellent professional conduct. Having open communication is crucial for the success of any painting project and creates a space where you can express your wants, needs, and expectations with full confidence in the results. Intercoat takes pride in communicating with clients along every step of the project process, meaning that you can trust your home to receive the best quality painting solution.
Check for knowledge and expertise
Old or new, different home designs and structures require different solutions for painting them. Your painter should know what surfaces they're working with and should be able to suggest all the solutions and answer all questions. For example, painting an old Queenslander is very different to painting a newer home. You may or may not require speciality finishes; some surfaces are just not appropriate for specialty finishes. Without the proper recommendations, you risk creating damage or having to repaint. So check that your painter knows their stuff and has a comprehensive skill set when it comes to painting.
Intercoat can give you the best solutions for whatever residential structure and surface you need painting. With generations of expertise and experience in painting residential, commercial, specialty jobs, and more, we know what works best for you.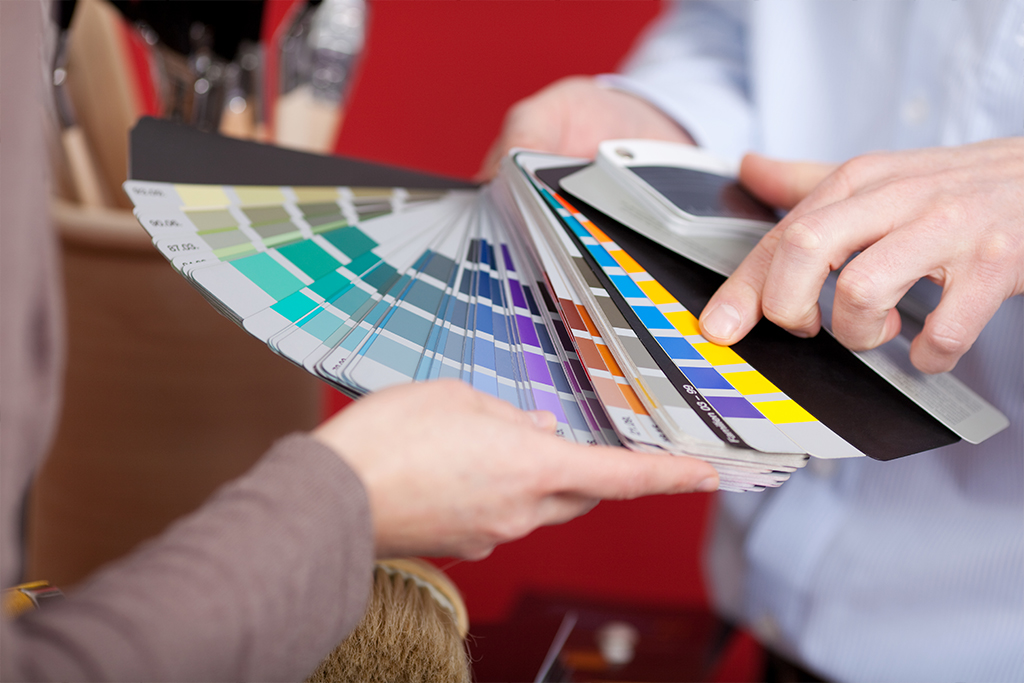 Enquire about the painter's process
Multiple painting contractors may have different processes. Make sure they have a workflow in place that takes you from choosing the right colours to handling the worksite, to finishing off with a future maintenance plan. A painting service should include a complete service. It's more than just rolling paint onto a surface. Your painter should be able to help you through the whole project from start to finish so that you can sit back and relax, knowing the project is in safe hands. If your painter can't tell you their particular process for residential painting, consider finding one that can to avoid delays and mishaps.
Interlock has a meticulous process that's transparent for all clients to see on our website. This way, you can feel confident in handing over the project to us. Each client gets the same quality customer service no matter how big or small the painting job is.
Leave the consultation knowing the painter cares about your project
It's all well and good that you have found an affordable quote, but after talking to a residential painter, you need to know that they care about and are excited to begin the project. Did they ask enough questions? Were further recommendations made? Was the consultation and quote free? Did they explain their services in full? These are all parts of a complete painting service that a professional painter should provide. Your painter needs always to put your needs first and not be constantly thinking about their time or their back pocket. A painting job takes meticulous planning and attention to your wants and needs to ensure that you are more than happy with the results. When your money is invested into a painter, you want to know they care to do a professional.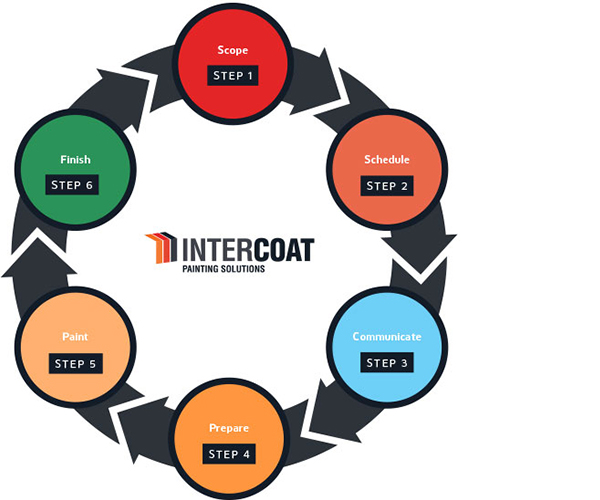 Step 1: Scope
We thoroughly review documents and plans to determine an accurate scope of work. You'll then receive an itemised quote from our friendly team.
Step 2: Schedule
After accepting a quote, we'll go through the schedule with you and arrange an on site visit one or two weeks prior to the painting start date.
Step 3: Communicate
As painting time approaches, we will run through our process in detail with the site foreman. Together we will determine the optimal process to achieve the highest quality results for your project.
Step 4: Prepare
Once the specific trades required have completed their tasks, we will complete a top to bottom inspection of all painting areas to ensure that the necessary preparation has been completed.
Step 5: Paint
We will then apply the initial coat to all substrates, leaving the final coat to be completed after an internal inspection. This guarantees a smooth, flawless paint finish.
Step 6: Finish
A final walk through will be conducted in order to successfully handover the project.
Do your extra bit of research
Good painters will always provide their clients with evidence of their previous work, or, references that can vouch for their quality of service. Don't be afraid to ask for case studies or hop on websites to check out their work. Intercoat provides our clients with case studies on our website. We are exceptionally confident in our quality of painting and customer service – it's a great way to show how much we care about painting.
A residential painter's website should also tell you which paint brands trust them to use their paint for projects. Major paint brands most likely won't put their name in association with painters who don't provide the skills and expertise to show off their paint. If they don't openly display the information, ask the question of which brands they use.
Choosing a residential painter can be difficult with all the different options and prices out there. There are so many benefits to choosing the right painters to complete your residential painting job – quality finishes, less stress planning, expert advice. With these few tips to get you sifting through your quotes, you'll be able to choose the best option for your paint job.
Intercoat are the experts in residential painting in Brisbane. Our friendly staff care about your painting project as much as you do. Get in touch for a free quote today.