Are you thinking of doing a DIY on your paint job? There is so much to consider before embarking on a paint project yourself from colour to the weather conditions; you may end up calling in the professionals after all. With Halloween around the corner, keep in mind these possible house paint horror stories before picking up the paint roller.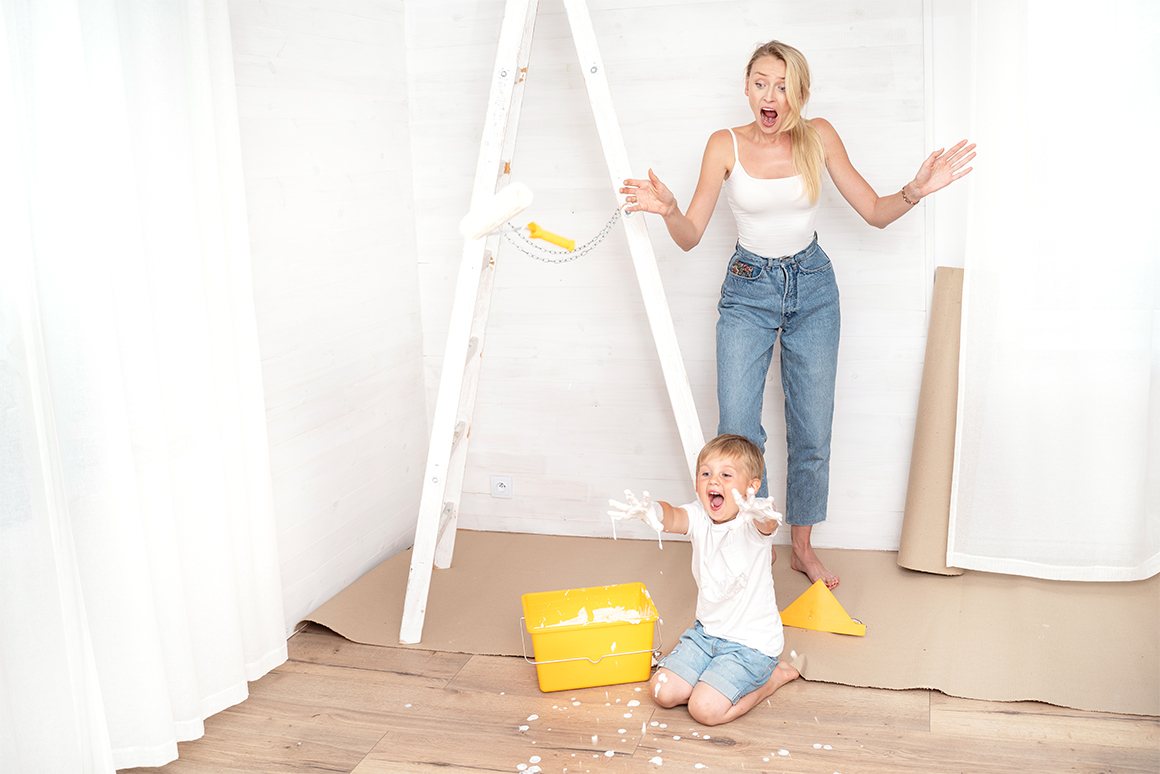 The lime green bathroom
Safe and muted – that's what everyone seems to opt for. But maybe your bored with this concept and want to explore a lime green bathroom or bright yellow kitchen.
If you want to explore with bright colours, why not work your way up with baby steps and satisfy your creative instincts. A feature wall is a great way to use a bright colour without being overbearing.
Your personal tastes are what truly matter. If you absolutely must have a neon pink bedroom, go for it! If you're not sure, Intercoat has a colour consultation service on hand that can help you choose the perfect shade.
Painting in low light
It might be tempting to continue your painting after hours but be warned about painting in low light. Your paint job might seem perfect at first, but upon looking in the morning, you might find spotting patches, missing spots, and other imperfections that weren't there last night.
Make sure to have plenty of bright lighting when painting. A tip is to always apply your paint from 10am to 2pm. This way you'll have no surprises when you take a step back a look at a whole wall.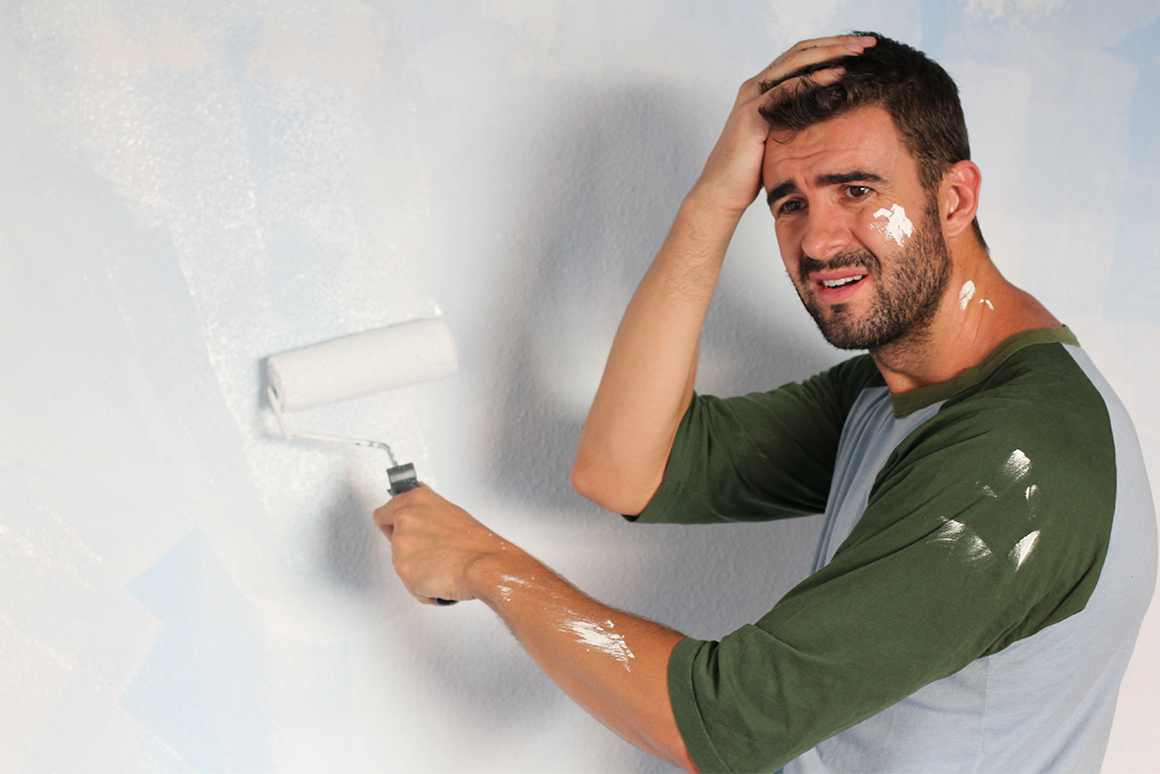 A mess waiting to happen
The most common mistake made by DIY painters is leaving the paint lid off the can.
Just think of all the footprints/paw prints you'll have to clean up. Make sure you secure the lid on your paint can immediately each use. Keep your pet in a nice comfortable room, out of the way of any paint disasters. This way, you'll keep your paint and home clean.
The rushed paint job
If you really want to pull all your hair out, tell yourself you're going to paint the entire house all in one weekend.
How does a contractor get it done fast? Well, there is usually more than enough staff on hand to help. They also have years of experience in planning and executing painting services, so they can get the job done efficiently.
If you plan to go at it DIY with a friend, give it a week or two – straight. Don't sell the work off short and save yourself the panic when you realise you don't have the time – nor the friendship. The last thing you want is a rushed, splotchy paint job.
Oops, I forgot to check the weather report
You go outside and prep your paint job – ready to go. Halfway done on the first coat, it starts to rain. Oops.
Different types and brands of paint need special care when applying in different conditions. Paint can't dry properly in colder conditions. On the other hand, you risk paint drying too quickly or bubbling in extremely hot conditions. A paint professional know will precisely how to handle paint for different climates.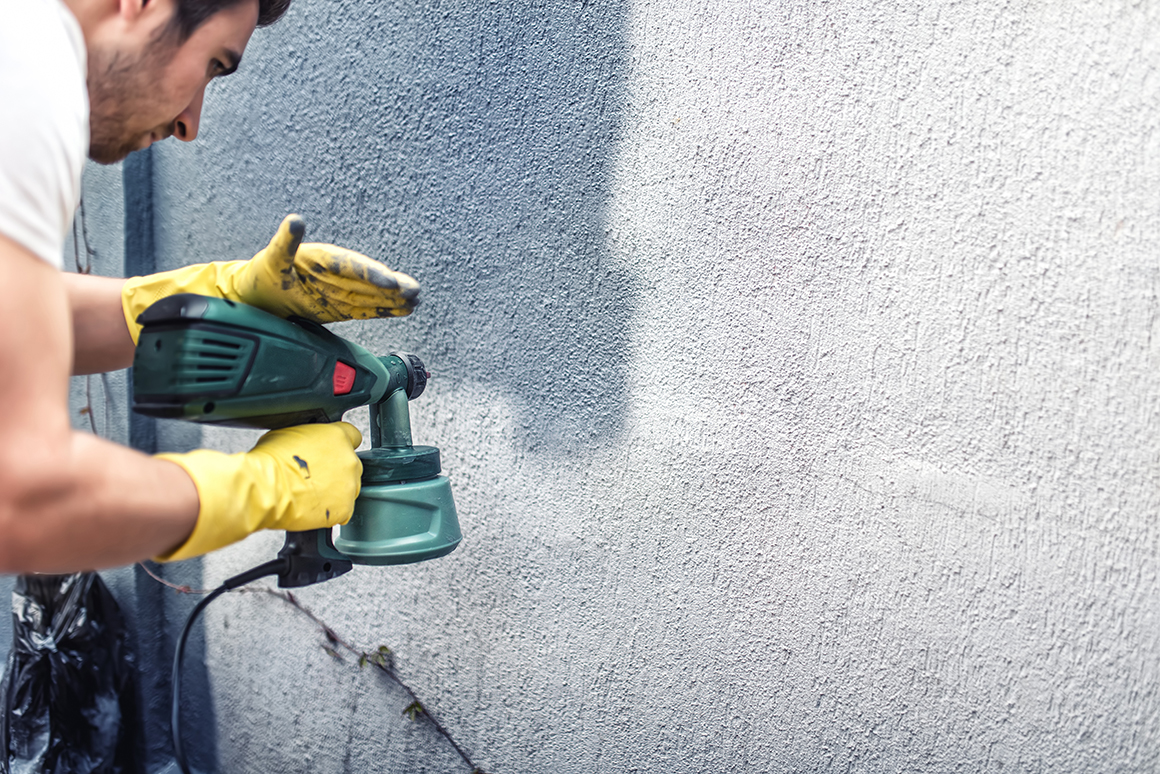 I should probably call the expert house painters
Through and through, the professionals are the experts for a reason.
Residential painters come with experience and knowledge in the industry. They will provide quality, long-lasting work. Don't take a painting job too lightly and consider hiring a contractor for your paint job.
Intercoat have generations of experience in residential and commercial painting services. Amongst the best in Brisbane painting companies, we can ensure that you get exactly what you envisioned, minus the disasters.
Intercoat is the house painter in Brisbane to contact for expert advice for your next painting project. Get in touch for a free quote.